Ben Glass and his team at Great Legal Marketing work with an elite mix of attorneys from virtually every practice area from personal injury to bankruptcy and beyond. By joining Great Legal Marketing, attorneys like you discover and implement proven marketing and management strategies that have transformed all kinds of practices. You will discover how to build better referral relationships, improve your internet marketing, expand into new markets, better manage your employees, and so much more – this really is a "club" for success-minded attorneys who want more than just an average practice. We take pride in having attorneys members who are ambitious, motivated, and determined to understand that their law practice is also a business. We have an exceptional track record of changing the lives of our members. We frequently hear reports of double- and triple-digit growth from our members. And the goals achieved don't stop there. Our members have told us that being with Great Legal Marketing has given them their lives back so they can do what they really love in life. The power of our programs has also been credited with regular month-long vacations, turning 70-hour work weeks into a highly efficient 40 hours, saving marriages, significant weight loss, countless jobs created and even improved golf scores. We want to help you create your own success story.
Resources from Great Legal Marketing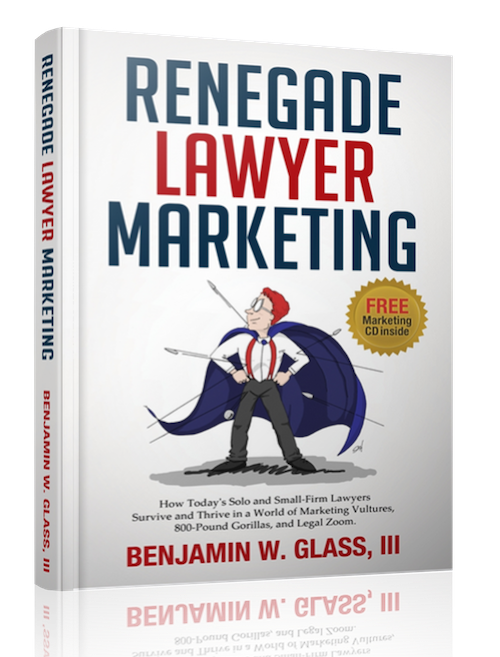 Friday 8th of January 2021
America's solo and small firm attorneys are under siege! Learn how to survive and thrive as the underdog.
Read More >>